Ok if you like photography the chances are you have plenty of friends who share your passion, and one of the most common questions that comes up in such company is "what camera equipment do you pack when you go shooting?". The answer to that question very much depends on the type of photographer you are, and there really is no one definitive answer. If you look at any catalogue from one of the major camera manufacturers you'll see more lenses there than you're ever going to really need, and then you might want to consider other equipment such as strobes! In this blog I'm going to open up my camera bag and let you all peer inside, and I'm going to divide my photography style into "travel" and "creative".
The travel photography camera bag.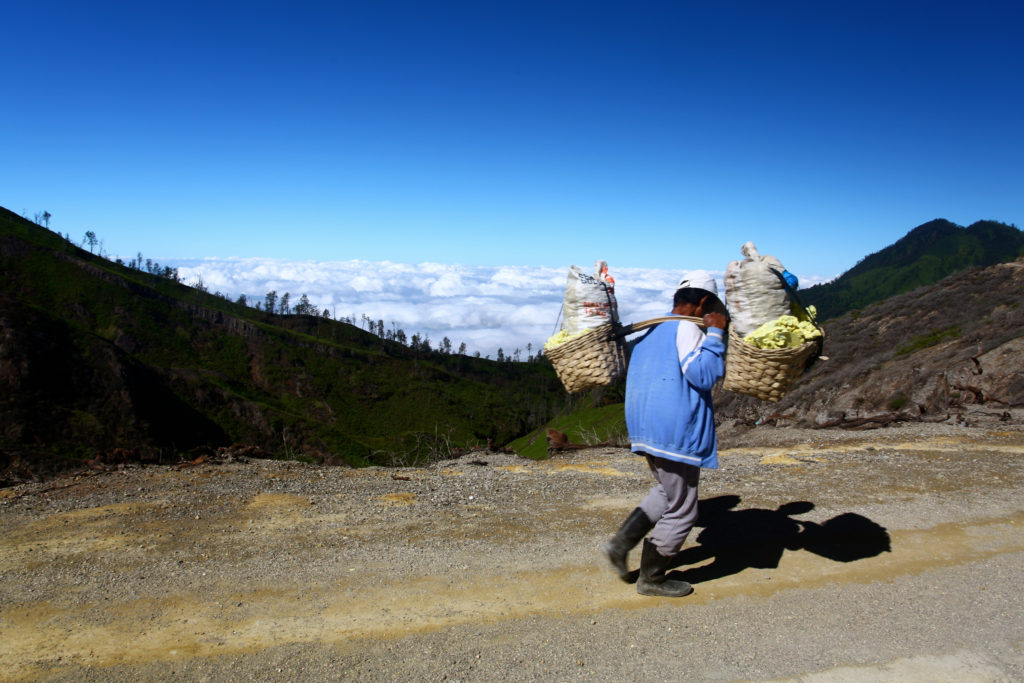 A lot of photographers will say that having the holy trinity of lens is the best setup for travel photography, that means the 16-35, 28-70, and the 70-200 lenses all at f2.8. With this setup you'll cover all your focal length needs, have a very nice aperture to go with it, and you'll be using beta blockers for your back pains. The holy trinity of lens is great if you have a car, and carry your camera bag using a trolley. If you're a travel photographer who walks around cities all day, and climbs up to see sulphur mines you'll quickly find this setup heavy and as a result impractical. If you're a genuine travel photographer then weight will be a genuine issue for you, you might take one of those f2.8's in the bag but I mean only 1. An alternative is to give a little away in aperture and use the lens series that has f4 as it's largest aperture, and there are an excellent series of lens that also cover your focal lengths. How about aperture though? If you're really that interested in aperture then I'd suggest you get a prime lens, that has a big aperture. As travel photography often involves some street shots I'd suggest using a 50mm, though 85mm or 120mm are also good options. Ok so enough with the reasoning's behind what other photographers might have in their bag, this is what I use.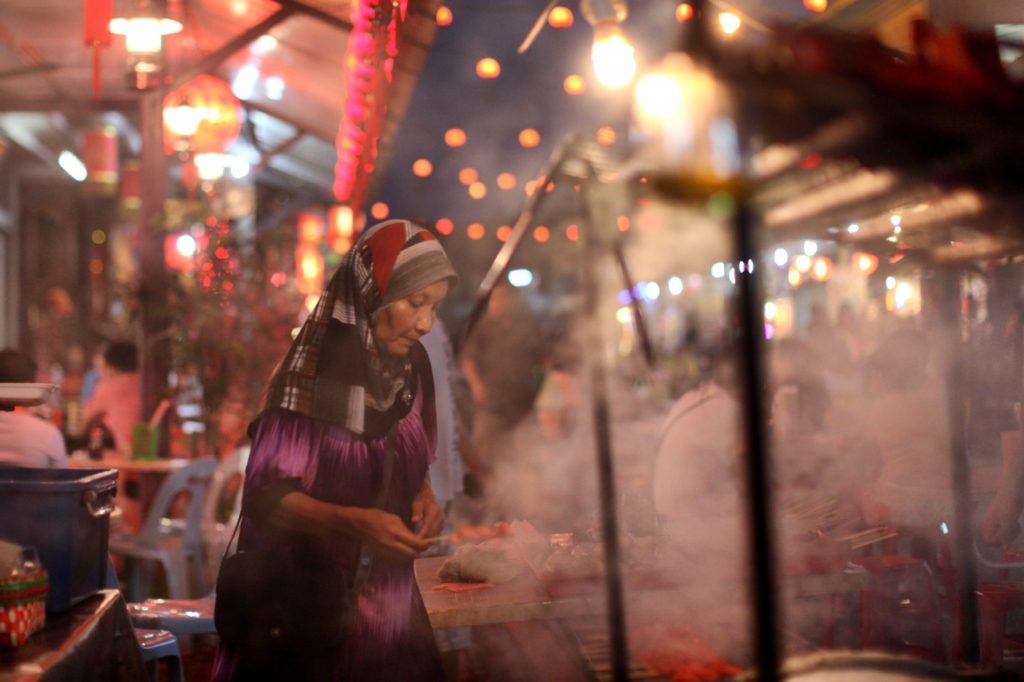 Canon 5DmkII – You need to have a camera body of course, I shoot full frame but that doesn't mean everyone has to. If you shoot with a crop sensor remember to adjust the lens you buy to reflect the focal length change, 35mm on a crop is usually the equivalent of 50mm on a full frame body. Why shoot full frame? In low light it performs better, the depth of field is finer, and both of these are useful when shooting during the evening for travel photography.
Canon 17-40 f4 L series – This is a wide angle lens, and for me this does the majority of the photography I do on any trip. It's great for landscape and cityscape work, where the wide angle allows you to tell the whole story. It's also a nice lens to use in street markets to tell the wider scene, and at 40mm you could also do some portrait work with it. In short this covers the focal length a kit lens might, but if you like wide angles the focal length should be plenty wide enough for you.
Canon 50mm f1.2 L series – Yes I admit f1.2 is an indulgence, and f1.8 would give me a cheaper lighter lens to use for street photographer. That f1.2 is a heavy lens, so why carry it then? Well first of all I'm a bokeh whore, all bow down a pay homage to the god of bokeh! When it comes to shooting night time festivals such as yeeping or the lotus lantern festival though you're going to be mighty thankful for f1.2 on a full frame camera. When it comes to street and portrait photography the separation that fine depth of field gives you can also work wonders for your photo as well. Photography as they say is the art of subtraction, and at f1.2 you can blur out that busier background so much easier.
Canon 70-300mm f4.5/5.6 – One day I'd like to replace this with the 70-200mm f4, that said having slightly more reach at 300mm has been very handy at times. This lens comes in handy for some photos, but depending on the type of photos I'm taking it might stay in the locker for the day. There are times in landscape photography where compressing the scene using a long focal length gives those layered mountains in the distance much more impact, or if you're photographing from the side of a stage and want to zoom in closer then this lens is ideal.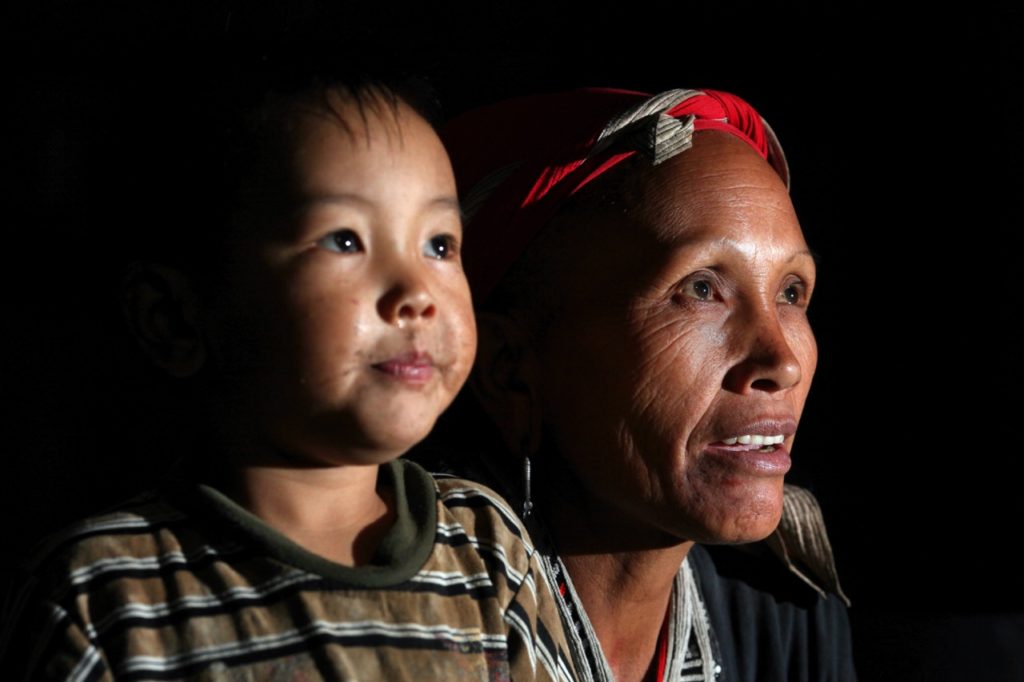 Tripod – There are days when carrying around a tripod makes no sense, if you're shooting during the daytime and your subject is street life/a festival there is almost no need for it. Any landscape work, especially long exposure though and the tripod is a must. As a travel photographer I often carry it though as my day might start off in the markets, and finish up on a roof top taking a cityscape… and I might not have time to make it back to my accommodation before blue hour hits!
Filters – There are a lot of filters to choose from, they're small though so I won't list them individually by numbers. The filters I always have are a CPL filter, and UV filters for each lens. I'd also have some graduated ND filters for any landscape work I do, and an ND1000 to allow me to take long exposure photos during the day.
Lighting – Once again lighting is a catch all for the equipment I bring for any portrait/food photography I might do while covering a destination. The lighting equipment I have is a strobe, radio trigger, radio receiver and a rogue flashbender that works as a softbox.
Extra's – Yes extra camera batteries and memory cards, these are small and there's no excuse for running out. Battery chargers, blowers, and external shutter release cables are also good ideas as well.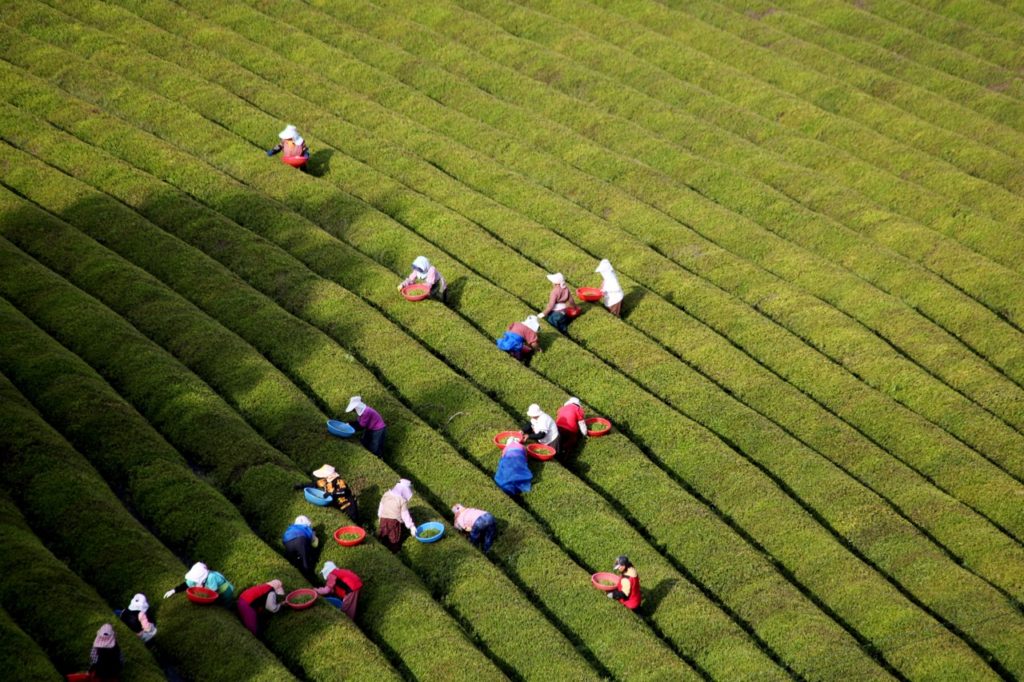 So I generally have 3 lens in the bag, a camera body, a tripod, a strobe, and then various other smaller bits of equipment. It's also worth considering carrying an extra camera body, it doesn't have to go in your day bag when walking around the city but having it there as backup is a great idea.
Next week – discover what goes in my bag for more creative photography!

We value your privacy and would never spam you