Thank you for joining the Creative Photography School community. You'll now be able to download your free Lensball photography e-book. To do that simply follow the instructions below.
I'm really looking to add to your experience as a photographer, to do that you'll need to check out my regular updates! With a few simple steps you can ensure you never miss an e-mail from Creative Photography School, again please follow instructions on this below.
Lensball photography is a lot of fun, and to help you get the most out of that you'll be able to use the free Lensball photography e-book. As you know this book will give you a basic introduction to this form of photography, and in addition to that you'll see examples of how this style works.
The final step you now need to take is to check your e-mail for a message from Creative Photography School. You should get this e-mail immediately, and from there simply click the link to download the book.
Please ensure you check your junk or promotions folder, as e-mails from people who are not in your contact list often find themselves in these alternative folders.
If you do happen to find the e-mail in a folder other than your inbox please consider following the instructions below. There are also additional instructions in the first e-mail sent to you.
Have you ever missed out on an amazing opportunity because an e-mail went to your junk or promotions folder? If like me you have your anti spam filter on your e-mail set to high, any e-mail from a new sender will by default go to your junk or promotions folder. So take action now, and make sure you never miss an update!
Google G-Mail
Those using g-mail should use the following steps to make sure that e-mails come to the right place. You may also whitelisting e-mails from Creative photography School.Read More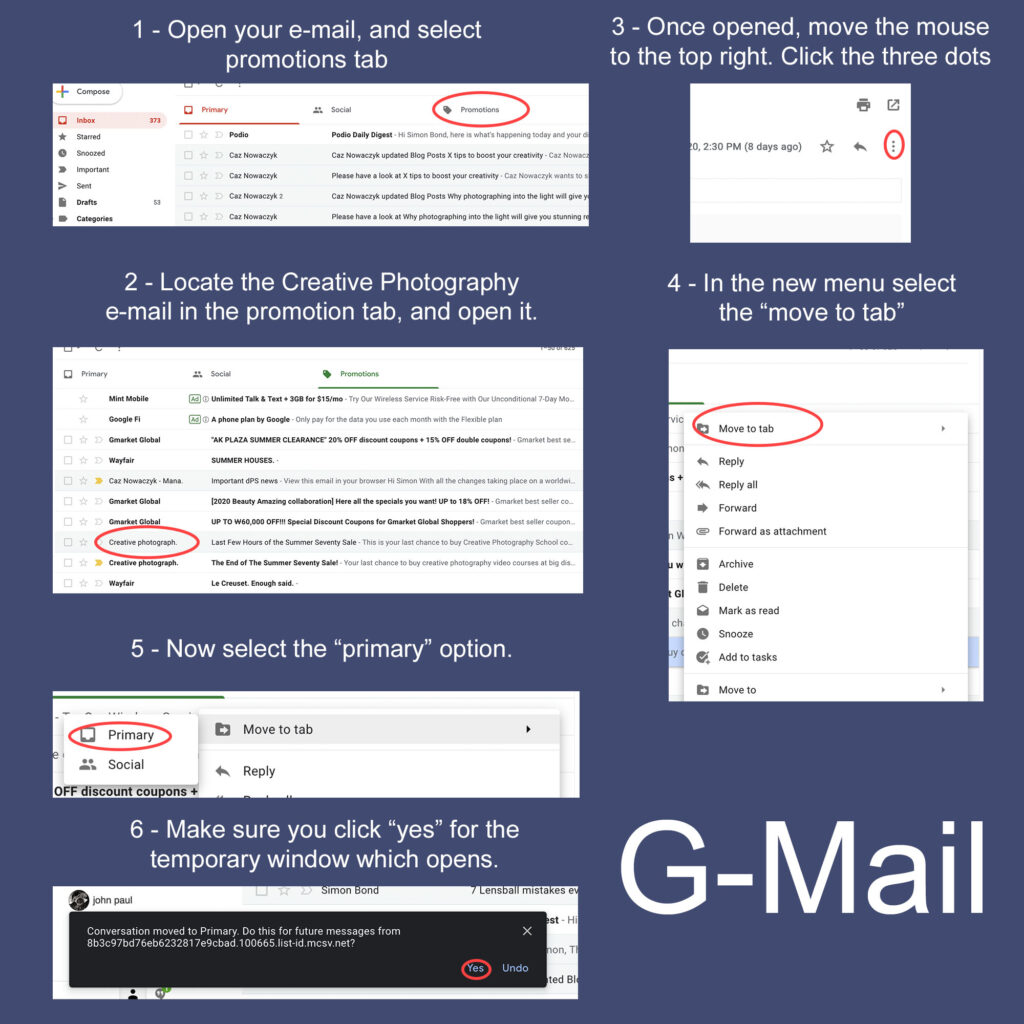 Microsoft outlook
This is the next most popular e-mail provider, and once again you'll likely need to check your junk mail folder to make sure the e-mail has arrived. Take the following steps to make sure you get Creative photography School e-mails direct to your inbox.Read More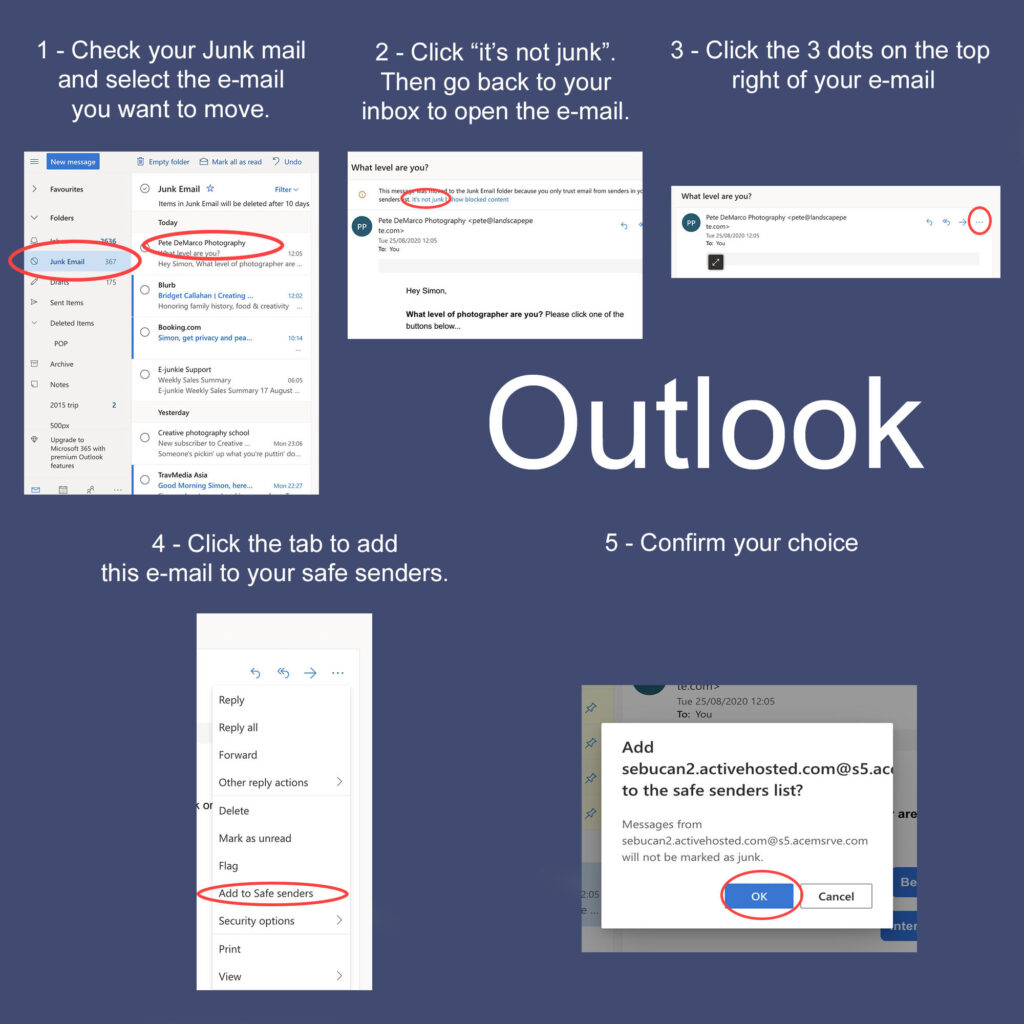 Other e-mail clients
If you use another e-mail client such as Yandex, Yahoo or Hanmail then you'll need to follow similar steps to those listed above for G-mail and Outlook. Check your e-mails junk folder, and make sure e-mails from CPS are not listed as junk.