Learn Lensball Photography
Special offer for 5DayDeal members
Special Offer
Globalise was $89.99 now reduced to $45
Do you relate to any of the following?
The photos you take with the ball all look the same.
You've heard the ball is a one trick pony, and you're starting to agree.
The lensball was a lot of fun at first, now the ball is heavy.
My lensball photography journey started over ten years ago now. It started with a burst of creativity, and even exposure in national newspapers! Even then I want to create more though. Now I'm passing this creative knowledge on to people like you.

That is the reason why I've created Globalise, the first lensball photography course.
Start taking crystal clear lensball photos today!
Gaze into the future, you will will soon be ...
Using the lensball the correct way for every portrait photo.
Post processing your lensball photos perfectly every time, and even making the lensball float!
Telling a story inside the lensball, while controling the background so it does't detract from the image.
Going wide angle with confidence, and show more of the background scene in your photo.
Welcome to a new creative approach to lensball photography!
Your Lensball Photography Before Globalise
You find it hard to position the ball.
Your unsure which is the best lens to use.
Your portraits are too small in the ball, or there are distracting body parts in the background.
The lensball is a one trick pony for you, you stuggle to get variety in your lensball photos.
You have reflection on the balls surface, and they distract from the subject in the ball
The lensball rarely goes into your camera bag, it's heavy and limited in use.
Your Lensball Photography After Globalise
You'll know exactly which locations can hold the ball.
Always know which is the correct lens.
Lensball portraits are now part of your repetoire, and you know how to avoid the pitfalls.
With so many creative ideas, the lensball is now always with you. Infact you have more than one.
Finding the right light straight away for the ball is easy, and you know how to add flash.
The lensball never weighs you down. You know the right equipment for the photo you plan.
Who is this lensball course for?
Lensball photography is an exciting and growing new genre for photographers to enjoy. This course is for you if you already have a lensball, or plan to get one in the future.
What's In The Lensball Course?
All aspects of lensball photography will be covered by the expert in this field, who is Simon Bond.

Length - Almost 2 hours of video tutorials.
Sections - Six sections, each about 25 minutes.
Level - Beginners to lensball photography, and building to more advanced
Equipment - A lensball and a camera. A tripod, strobe and macro lens are desirable.
One of my best kept secrets is the technique involved in making the lensball float in mid-air. Buy Globalise and discover exactly how to take this type of photo.

Taking the photo
You'll learn the photos you'll need to take in preparation for this type of photo. The equipment setup is key to this, and you'll see how this is done by watching the video.
Post processing
Once you have the photos you need you'll be taken through a step by step approach to post processing the results.

The Basics Of Lensball Photography
Get to grips with lensball photography by building from firm foundations.
Upside down image - Learn how to solve this problem.
The background - Create pleasing backgrounds.
The main subject - Ensure your main subject has a story.
Lensball Portrait Photography
Take your portrait photography to new creative heights!
Composition
Learn the portrait compositions that work.
Prop
Work with the lensball as a prop.
Lighting
Get good lighting for your lensball photos.

Adding Creativity To Lensball Photos

Now you have a feel for lensball photography, it's time to add the x factor! Find out how much more creative you can become with the lensball!
Multiple balls - Learn how to use more than one ball in the same scene.
Still life - Create compelling lensball photos without needing to leave the house.
Post processing - Add that extra percent to your photos with post processing.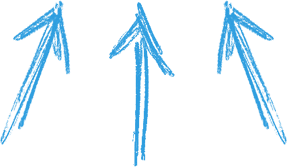 30 day money back guarantee
This course comes with a money back guarantee. If for any reason you're not happy with your purchase simply contact creative photography school, and you can request a refund.
Frequently Asked Questions
Do i get lifetime access?
Yes you'll be able to access the course any time, download it and own it forever.
Can I download the files?
The course is download only, there is no online streaming.
Will the course play on my mobile of tablet?
The files are formatted as MP4, and will play on any device.
What if I have a question or need help? Is there a place to ask questions?
If you have a problem with any part of the course then you can contact me directly using the form on this page.
Do I need a lensball?
Yes you'll need a lensball to do this course. You can learn about lensball photography through this course before buying, but eventually you will need a lensball.
I just got a DSLR for the first time and am new to photography, can I do this?
Yes you can absolutely do this. The concept of lensball photography is simple in it's purest form, and you can learned the more advanced techniques when you're ready. In fact it's possible to learn more advanced aspects of photography through this course, that can then be used in other areas of photography.
I'm a working professional photographer, is there anything for me in this course? Or is it too basic, too beginner for me?
Learning any new technique, even when you're experienced requires time and this course will fast track that. Even as a more experienced photographer you're likely to benefit from this course, with simple suggestions and tricks that will really improve your work.
Owner of Creative Photography School
I've been using lensballs in my photography for over 10 years now. Added to that I'm also an educator with many years of teaching experience behind me. I've had my work published all over the world, and you can learn even more about photography through my book - Simple Scene, Sensational shot.
I've honed all this knowledge into a single video course, which you can now take advantage of. This lensball video tutorial is called Globalise, and once you purchase and download it then it's yours forever.
Learn to take magazine standard lensball photos
Lensball photography looks great, and is a creative idea. The question is does this translate to the professional world? The answer is graphic designers love to use these kind of images in their layouts, it gives them a unique image that tells a story.
The lensball series I've created has featured in numerous newspapers and in-flight magazines around the world. You can see a selection of these tearsheets here, and I think you'll agree they make great front covers and double page spread photos.
Testimonials For Globalise
Just got a lens ball and watched various YouTube videos. Yours is by far the easiest to understand and it worked perfectly, thank you very much for sharing

Mathew Mallet
This is a definitive and detailed course on a very eye-catching and unique form of photography. Simon takes you through every aspect and in great detail to make sure that you get the best results from your work.

Jason Teale
I think that it's a good tutorial for everyone, even for professionals who think that they already tried and know everything. Wonderful ideas for every kind of photography: landscape, architecture, portrait, etc.

Sasha Don