This months gallery comes from the land of the rising sun. Well in fact these are photos from trips I've made to Japan in the past, now feels like a good time to make a selection of those a gallery. The reason for this is simple! I'm visiting Japan again this summer, where I'll be leading a group of teenagers around this fascinating country! I can't wait to go back to eat some sushi, takoyaki and miso ramen! So let's look at my previous ten favourite photos, ahead of the new trip. I can't wait to update my photography from Japan as well, it's 5 years since my last trip there.
1 – Contact Tokyo!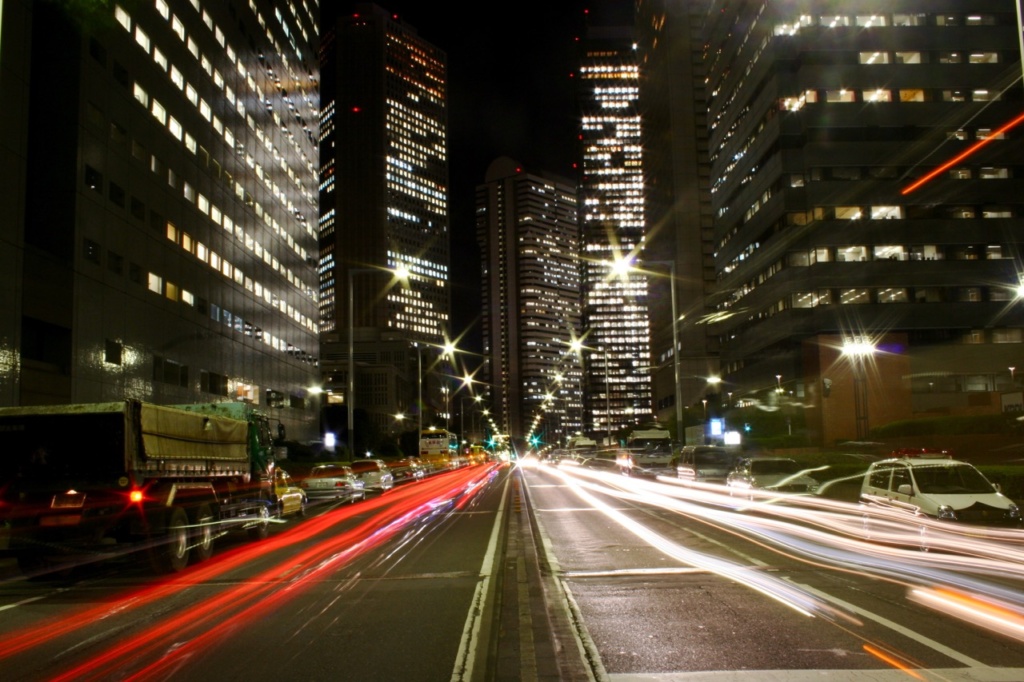 My first trip to Tokyo was way back in 2008, back when I took this photo it was one of my favourite photos. I was really just learning about long exposure night photography, and I loved the light trails on the left and right of this photo. One thing I'm keen to see after my upcoming trip is the improvements I'll get from my Tokyo photos one decade on. I'm sure I'd look to take this in the blue hour now, though I also wonder if this photo works best with that dark sky.
2 – Japan street photography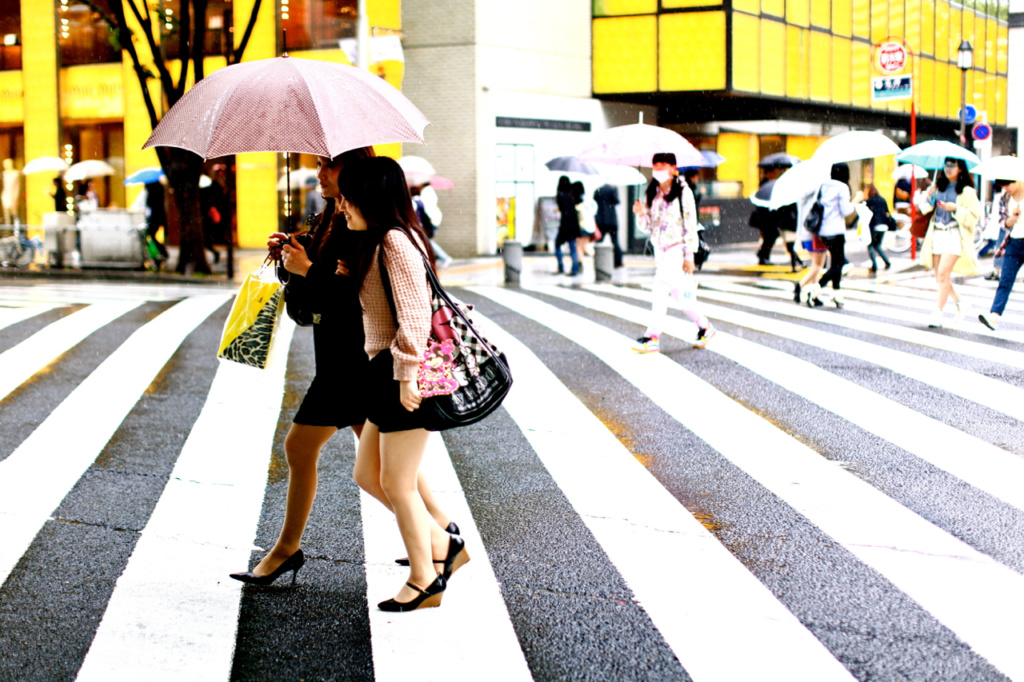 This photo has great lines running throughout the frame, it has a very graphic design feel to it. Street photography is a genre I have a lot of fun with, especially when I'm traveling to a new place. I try to keep my street photos clean and uncluttered, this photo was taken while I was in Nagoya. This time I should have more chances to get some street photography in Tokyo, I'm looking forward to the challenge.
3 – Miso bean paste factory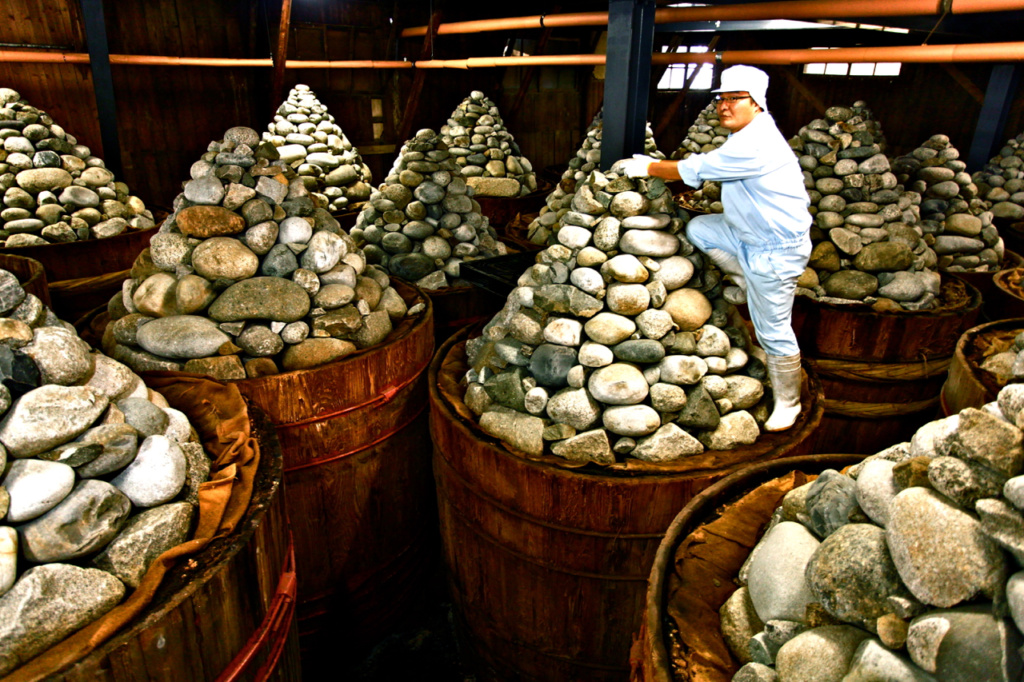 Did I mention I love miso ramen? Well this is where miso is made in the traditional way, at a factory near to Nagoya. I was lucky to be allowed this photo, as I was working on an assignment for Sawadee magazine. The miso nikomi udon that's famous in Nagoya is one of my best memories of the trip to that city.
4 – Takoyaki, another foodie favourite of mine.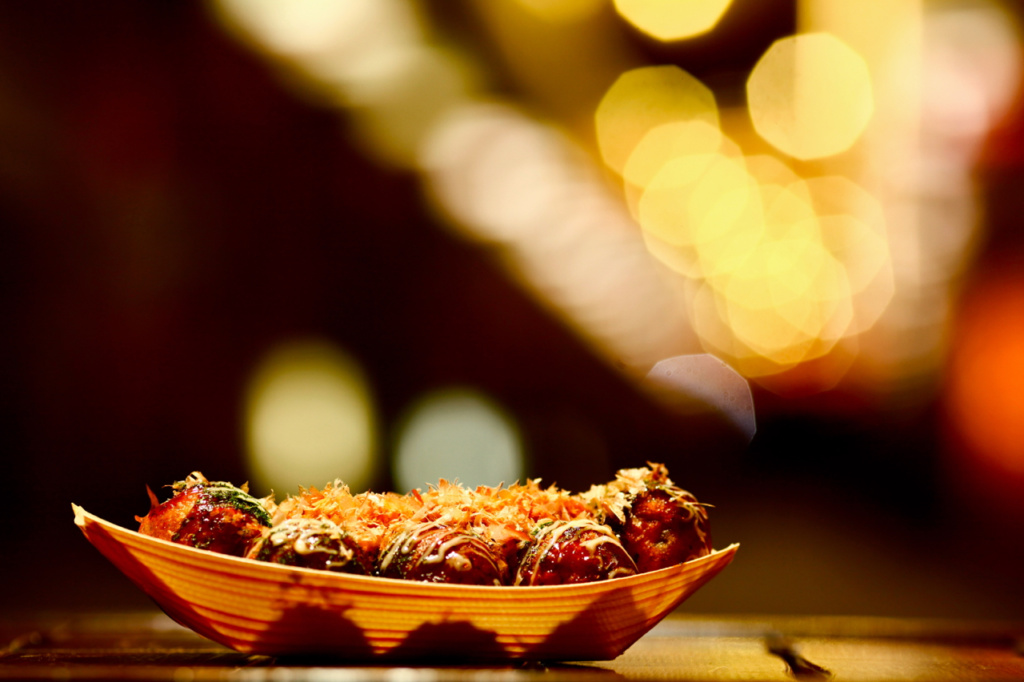 Those delicious squid balls with the amazing sauce, and other toppings. Love to eat this food all the time! Now of course those delicious balls of food deserved some lovely balls of bokeh in the background, so out came the 135mm f2 just for this photo! Looking good, and tasting good!
5 – Traditional vs modern Japan.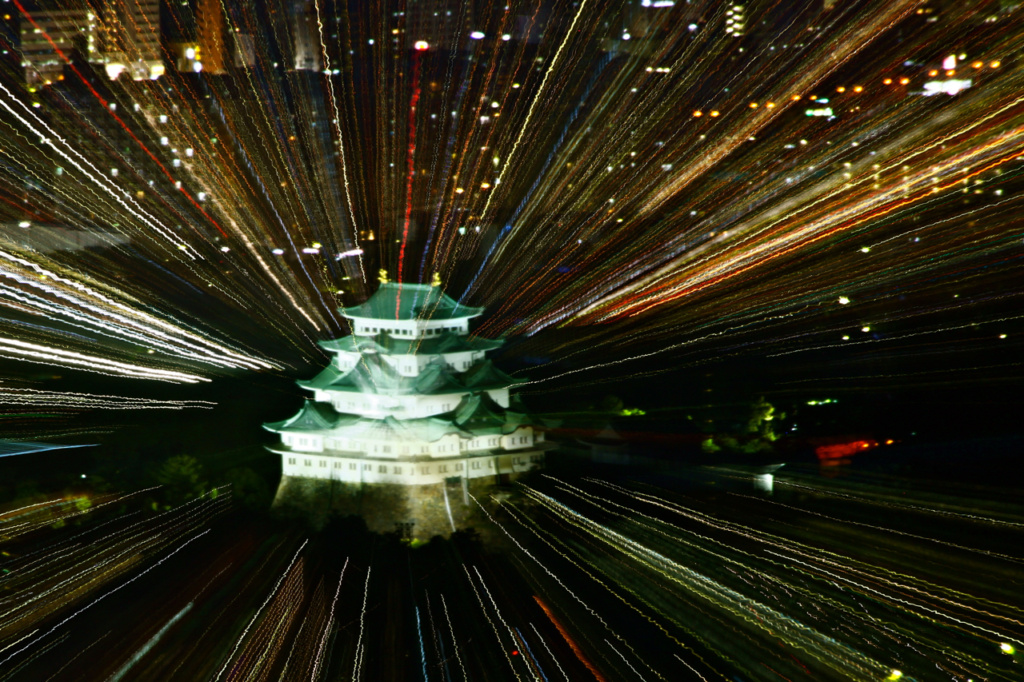 In this photo I've used the technique called zoom burst to capture a dynamic image of Nagoya castle. I wanted to juxtapose the old traditional Japan, with the modern fast paced Japan. The zoom burst technique achieved this aim, and I'm pleased with the result of this photo.
6 – Capsule!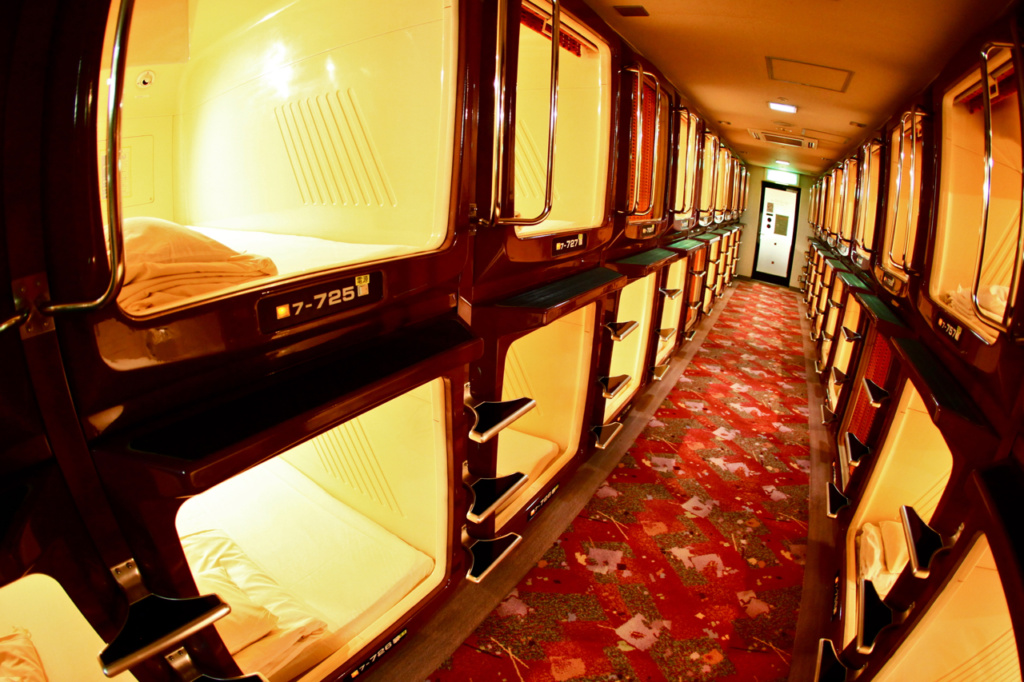 Have you ever stayed in a capsule hotel? I had to try it while I was in Japan, and I have to say I loved it! One piece of advice I'd have to give is that you should bring some ear plugs, as with that many people there will be some snorers. This capsule hotel also had a spa and restaurant, so you can really look after yourself! The best thing, it's not that expensive, so I'd certainly do it again!
7 – Nagoya castle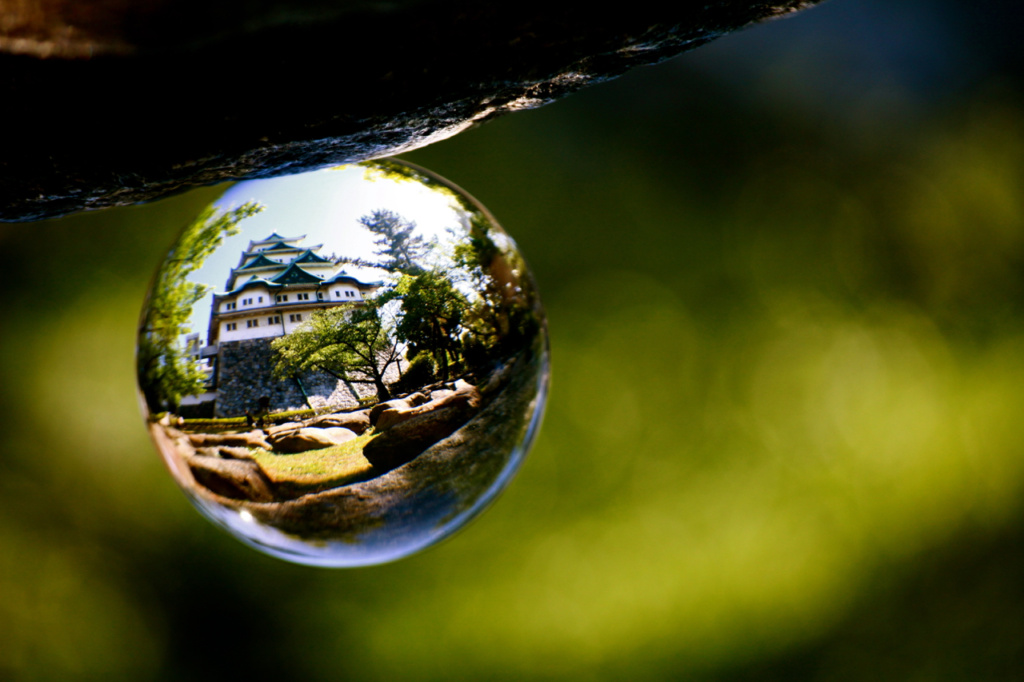 Here's another photo of Nagoya castle, this time captured inside a crystal ball. This photo went on to be a double page opening spread for the article in Sawadee magazine. There is a really nice minimal feel to this photo, with the bokeh surrounding the ball providing a nice background. Those wanting to learn more about refraction photography can learn much more with my course "globalise"
8 – Traditional archery in Japan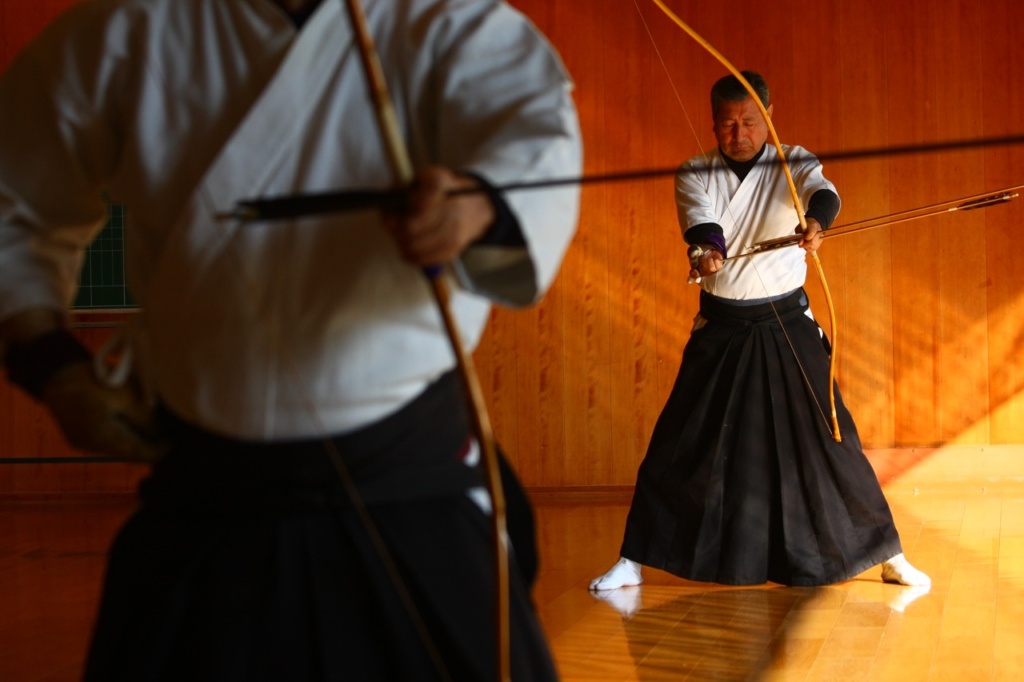 Japan is home to some fascinating martial arts, though at least in western culture archery is not as well known. This practice is known as kyudo, and is a deeply meditative practice. Unlike other forms of archery where speed of release is a factor, in this form of archery the bow can remain taught for many minutes. While the archer has the bow drawn they'll enter this meditative state, before releasing the arrow.
9 – Fushimi Inari-taisha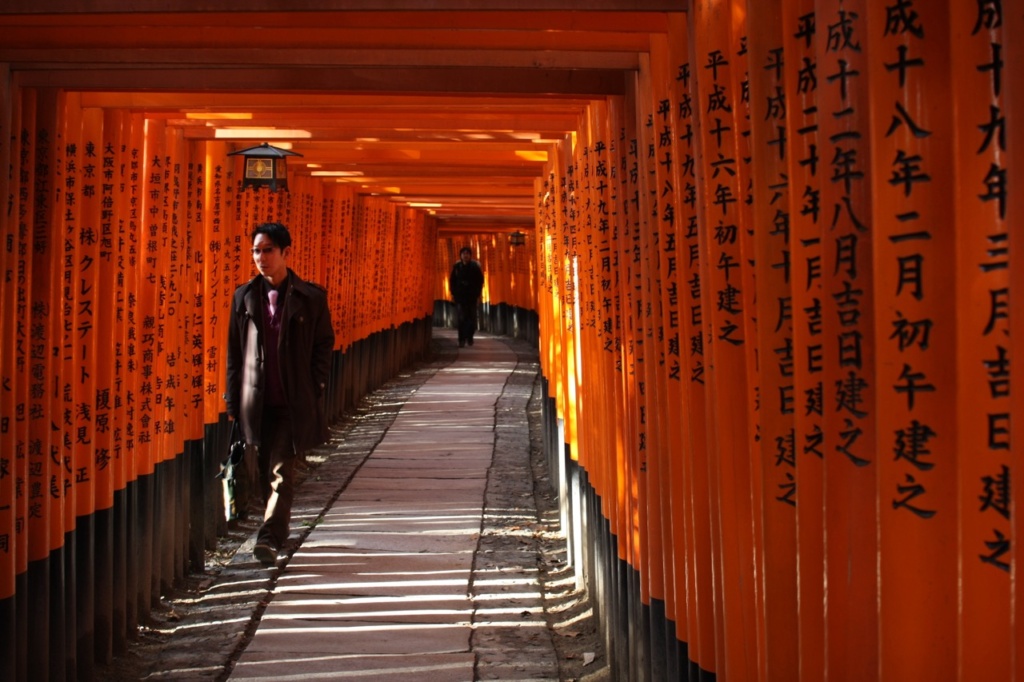 This shrine in Kyoto that is an iconic image of Japan, and contains many toril gates that you walk under as you follow the paths throughout the shrine. The name of this place is fushimi Inari-taisha, and this was a place I was very much looking forward to photographing when I visited there the first time. The shrine has many statues of foxes throughout its complex, they're known as kitsune, and I said to be messengers.
10 – A maiko in Kyoto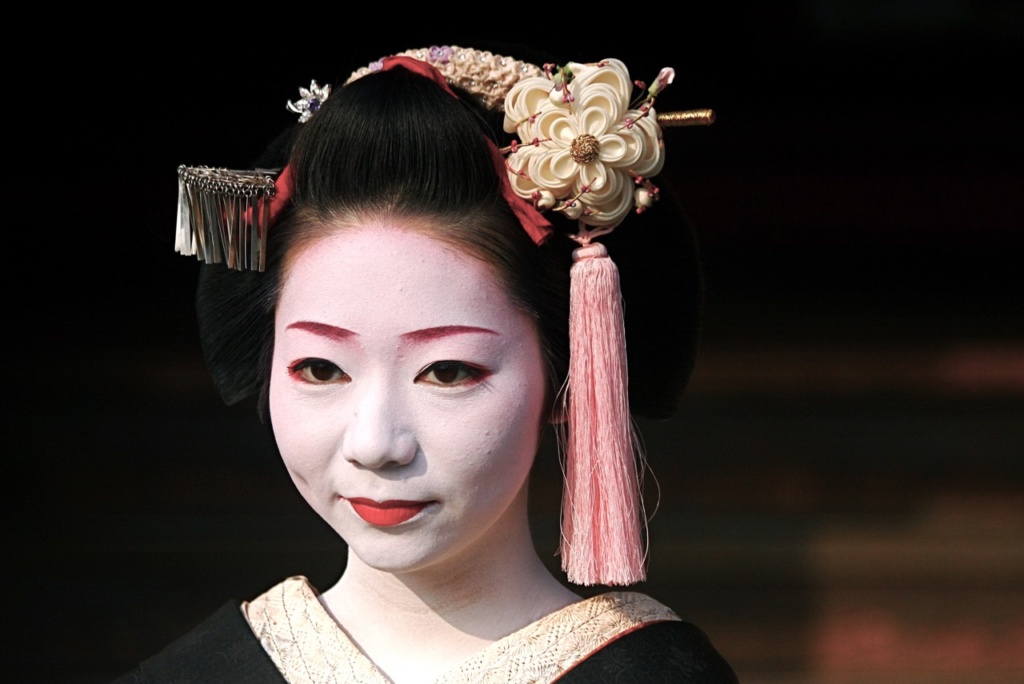 When you visit Kyoto there is a chance you can see a Geisha, or in this case an apprentice Geisha known as a Maiko. The best chance you'll have to see them is by visiting the district of Gion, though the site of them will be fleeting. A much better chance to see a Maiko is during one of the festivals held regularly in Kyoto. This photo was taken during the Setsuban festival, where there were several Maiko's there for some ceremonies. The history of a Geisha would require at least one article on it's own, those wanting to know more can follow this link.
---
Do you want to go Global!
Here at creative photography school I've created a course all about crystal ball photography. I've a wealth of experience in this niche genre which I want to pass on to you. I hope you've enjoyed this blog, and if you want to learn more then this is a great course for you!
Why not download the course today, and by subscribing to my mailing list below you'll be able to take advantage of my discount code!
---
Did you enjoy reading this article? I'd love to hear your comments below, and you can also join the mailing list. By joining my mailing list you will receive all the latest information on products and promotions here at creative photography school.