In photography a silhouette is a dark shape that appears against a lighter background, it's usually a person but you can silhouette other things such as trees or buildings. The most common time to shoot silhouettes is around sunset, when you get amazing colours in the sky as a backdrop to your silhouette. So how do you shoot silhouettes? This relatively simple technique is going to be explained in this blog, you might also check out my book "simple scene, sensational shot" which also covers this topic.
When to shoot a silhouette
When shooting into the light there are a few choices for your shot, you could use digital blending or strobes to expose evenly across the scene or you could shoot for silhouettes. The best time to make use of silhouettes is when there are strong shapes and lines formed by the silhouette. If you're shooting a person make sure there body shape can be clearly seen by the viewer. The main thing to remember is that the silhouette is likely to be the focal point of your image, so hopefully it will somehow tell the story of the scene you intend to shoot.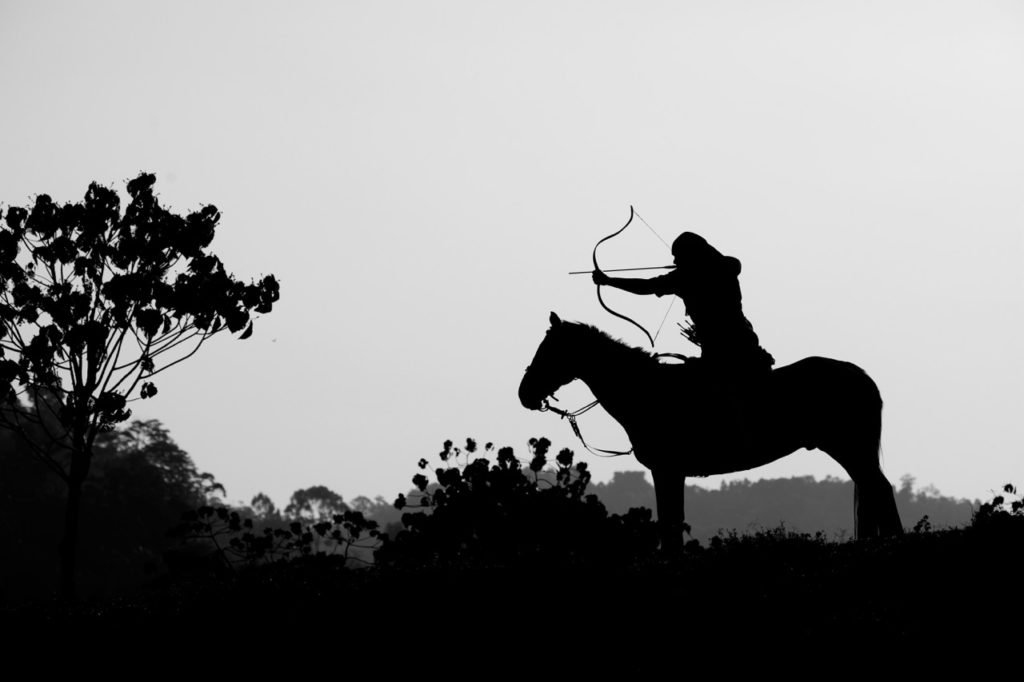 Where to photograph silhouettes
When you shoot silhouettes you'll usually want to avoid other dark area's of the photo cutting across your silhouette, this usually means careful thought about where to place your horizon line, or if you want to avoid having a horizon line at all. A sure fire winner when taking silhouettes is to be shooting up at them, with your silhouette object being on the brow of a hill, or standing on a wall. With your silhouette placed at the top of an elevation in most cases you should be shooting into the sky, giving you a really clean silhouette. An alternative to this is shooting down, in this case the background should be a bright reflective background such as sunlight on water. Another interesting place to shoot silhouettes is the entrance to a cave or tunnel, that light at the end of the tunnel is great for making silhouettes!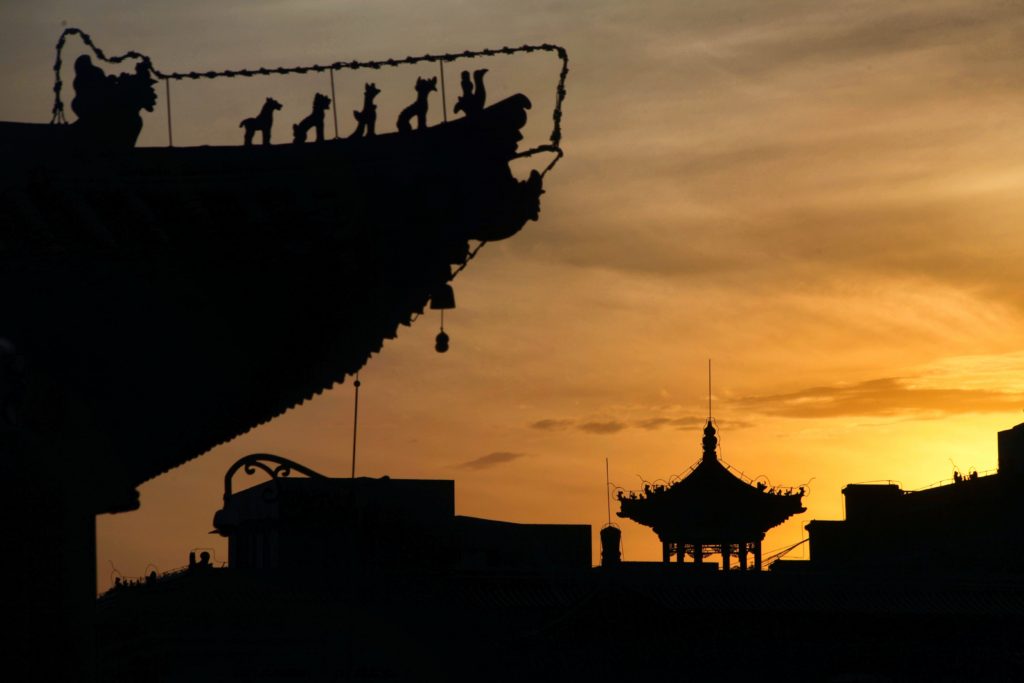 How to take silhouette photos
Here I'll give you a step by step guide on how to shoot silhouettes, once you have set your location.
You need to be aiming into the light, if the light is behind you it'll light up your subject and it won't silhouette. The best time to shoot silhouettes is arguably sunset or sunrise, but other times of the day can work as long as the light is all in front of you.
Now compose your shot, it's best if the silhouetted object is in front of the brightest area of the sky. It's also best to avoid "merger" of objects. If you have 2 people for instance and they stand too close together the silhouette shape won't be well defined, if they're fractionally apart then the lines will look much nicer. If you're shooting a couple for a silhouette it's better to have them holding hands, as opposed to having arms around the waist.
When choosing your exposure value make sure you expose for the sky, this in theory should result in your object being silhouetted black. If the shot is showing detail in your silhouette you could lower the exposure level further, as long as the sky doesn't become too underexposed. If the silhouette is showing detail this is something that could be worked on during post processing.
Now everything should be set. You're shooing into the light, exposing for the sky, and you're avoiding silhouetted objects "merging". It's time to hit the shutter and take your shot.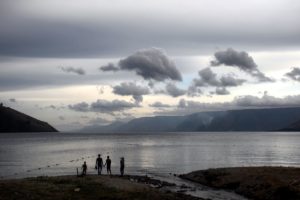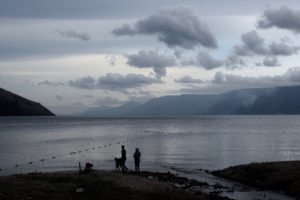 Post processing work
Once you have uploaded your image files onto the computer you might need to make some additional post processing adjustments. There are a few options to intensify the silhouette and these are adding contrast or darkening the image. There are several ways you can go about this in post processing, you may even choose to do it selectively by allowing detail to be see in some areas of the photo, but silhouetting other areas.
Darkening the image is one of the simplest adjustments you can make, it's simply a case of adjusting the brightness slider on whichever post processing software you use. If you decide to use luminosity masks in photoshop this is a little more advanced, but does allow you to directly control which area of the image will be made darker.
You can also make a silhouette stronger by adding contrast to the image. Once again most programs will have a "contrast slider" and you can just adjust this. Alternatively you could use curves in photoshop and create a s-curve for the exposure level in that image.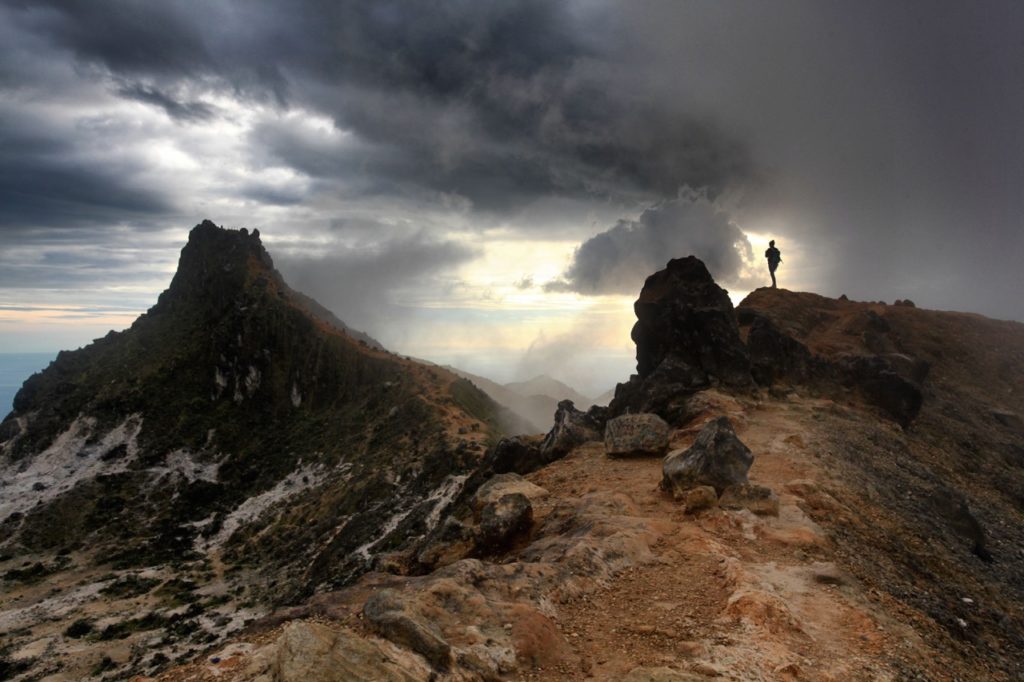 Finally as with most of my images I like to use niks color efex pro for most of my post processing work. Once of the best filters in the color efex package is pro-contrast, if you want to make silhouettes though this filter can sometime negate from the effect you want to achieve by brightening the dark areas of the image and therfore diminishing the silhouette. In the case your silhouette has been brightened you could simply use a control point to remove the effect of the filter on your silhouette.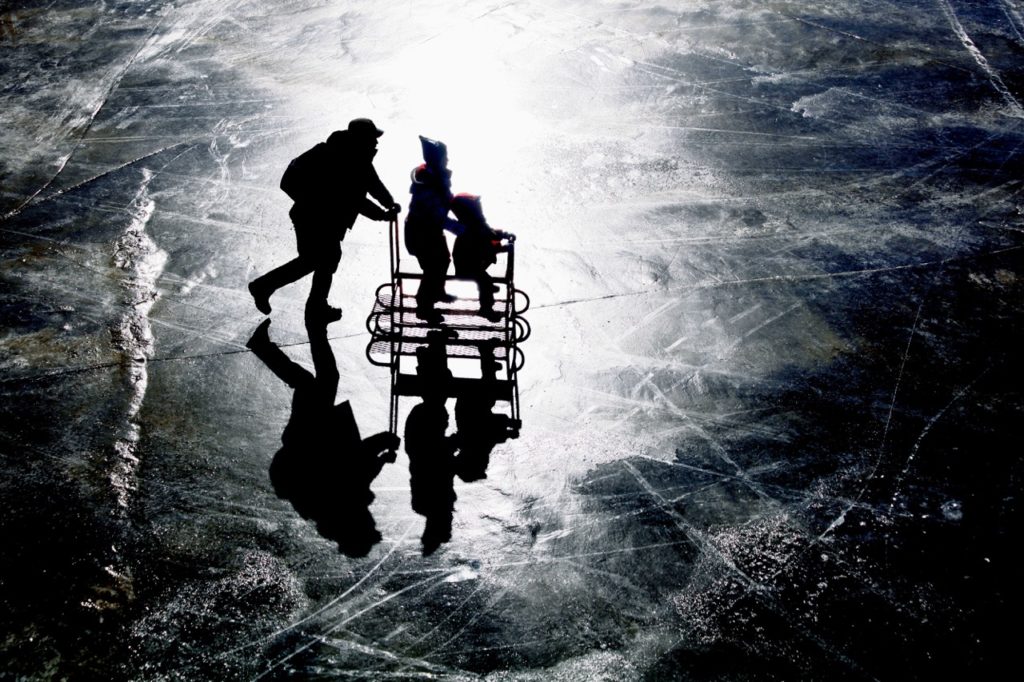 I hope you've enjoyed reading this blog, and found it useful for producing silhouettes. I'd love to see some of your silhouettes if you have time to post them in the comments below!

We value your privacy and would never spam you