Weaving the magic wand of light is always a lot of fun in photography, everyone enjoys a good light painting. In this post you'll see a selection of the best 10 light painting photos I took during 2017. The photos were all taken using a pixelstick, a great tool for making these kind of photos, though other equipment can be equally good. So let's take a look at those ten creative light paintings!
1 – Myanmar – U-bein bridge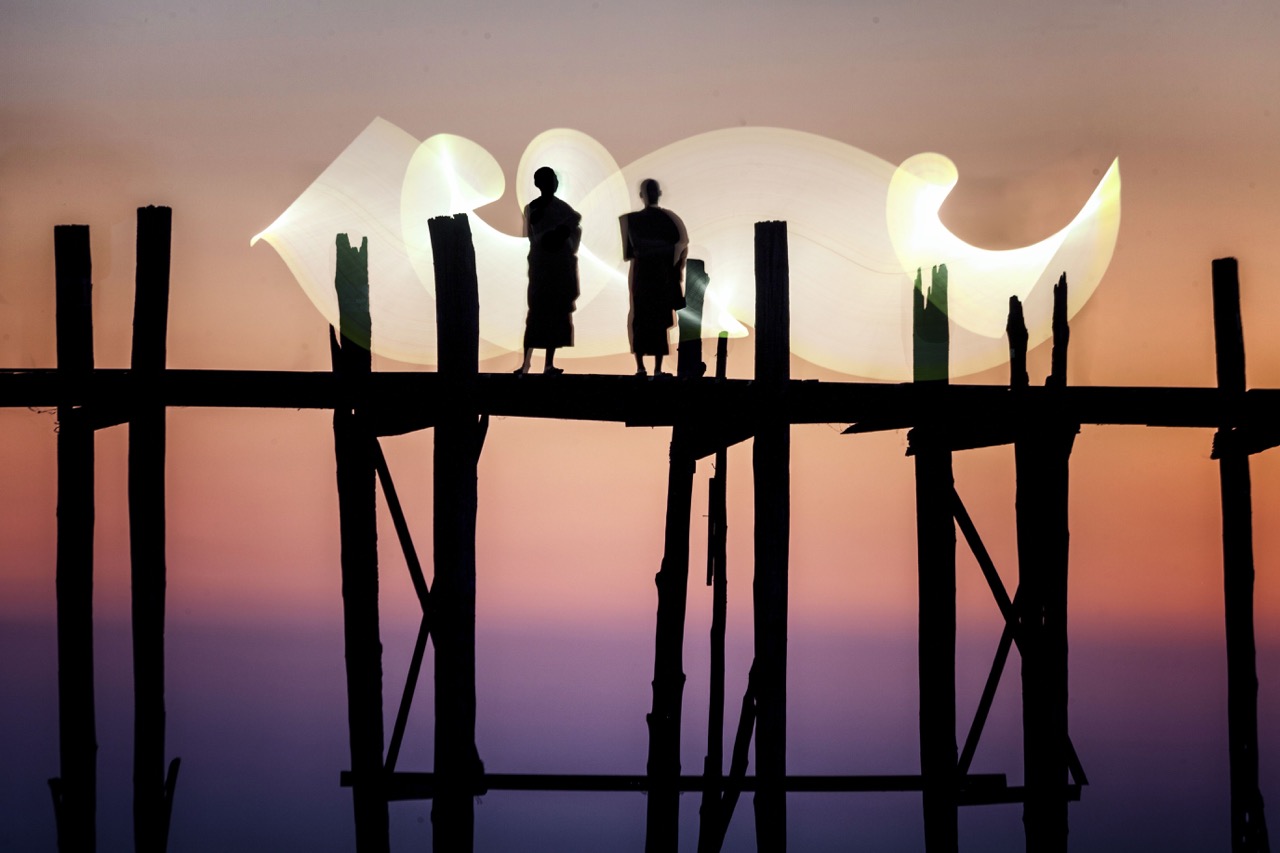 This is to date my best light painting, I really love the way this one came out. It was not an easy photograph to take either, especially as I was around 100 metres from the camera. The photo was taken using a telephoto lens at 300mm, this meant while I light painted a friend of mine hit the shutter. This was a real logistical effort, and I told my friend to hit the shutter as soon as he saw light from the pixelstick. While I was on the bridge I was lucky enough to persuade two monks to stand still for me. The rest was a dance with the light, and an amazing result!
2 – Myanmar – Plains of Bagan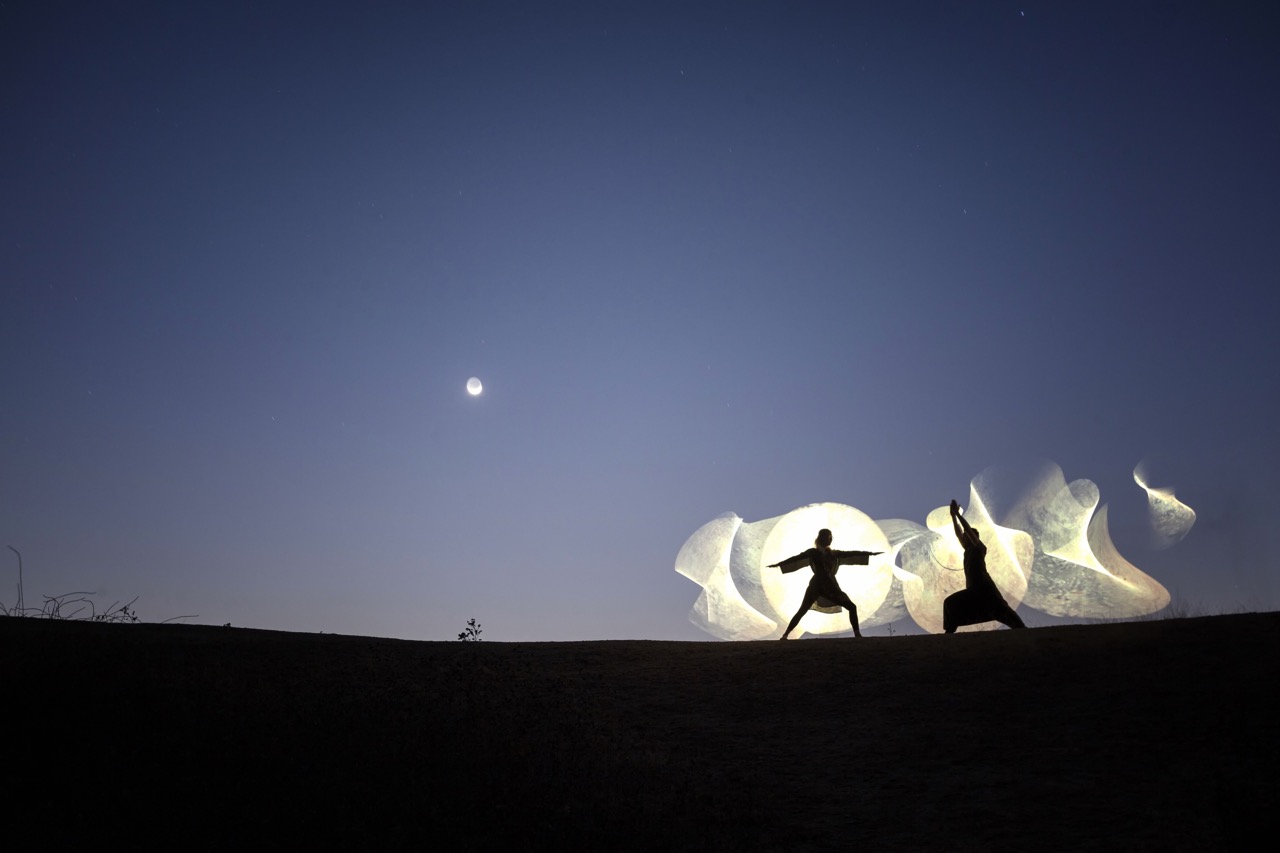 Next stop in Myanmar was Bagan, where I met up with a couple I met earlier in the trip. They were both very curious about the light painting, so they came out with me one evening. It was a lot of fun, and this was the result. The couple really enjoyed Yoga, so they made these poses for me. The minimalist feel of this photo is something I'm especially pleased about, and as with almost all of these photos it's straight out of the camera.
3 – Thailand – Bangkok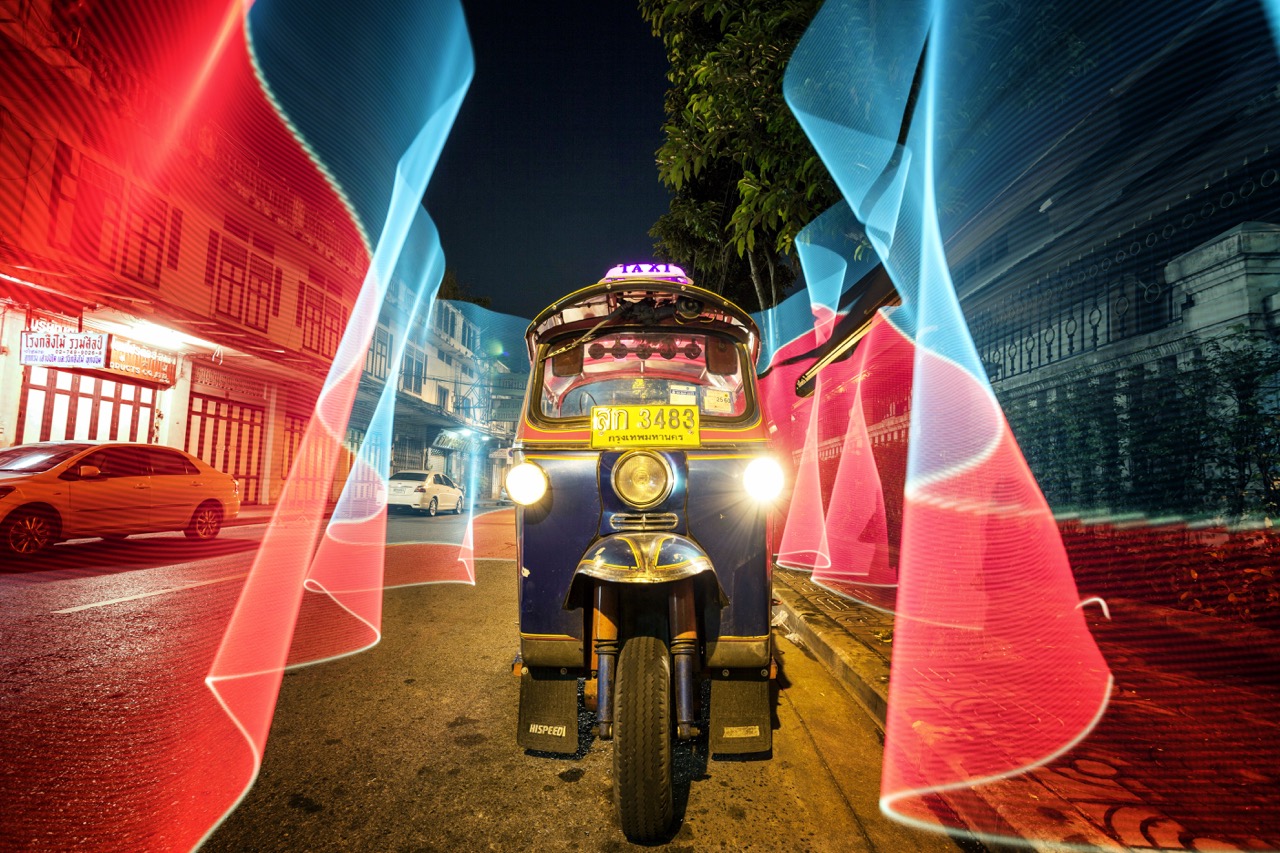 The humble tuk-tuk can be found through Asia in various guises, it's a well know form of transport in Thailand. Creating a series of light paintings from different Asian countries was a project for me during the early part of 2017. The result of this was getting published in an in-flight magazine, so all the effort was worth it!
4 – Cambodia – Angkor Wat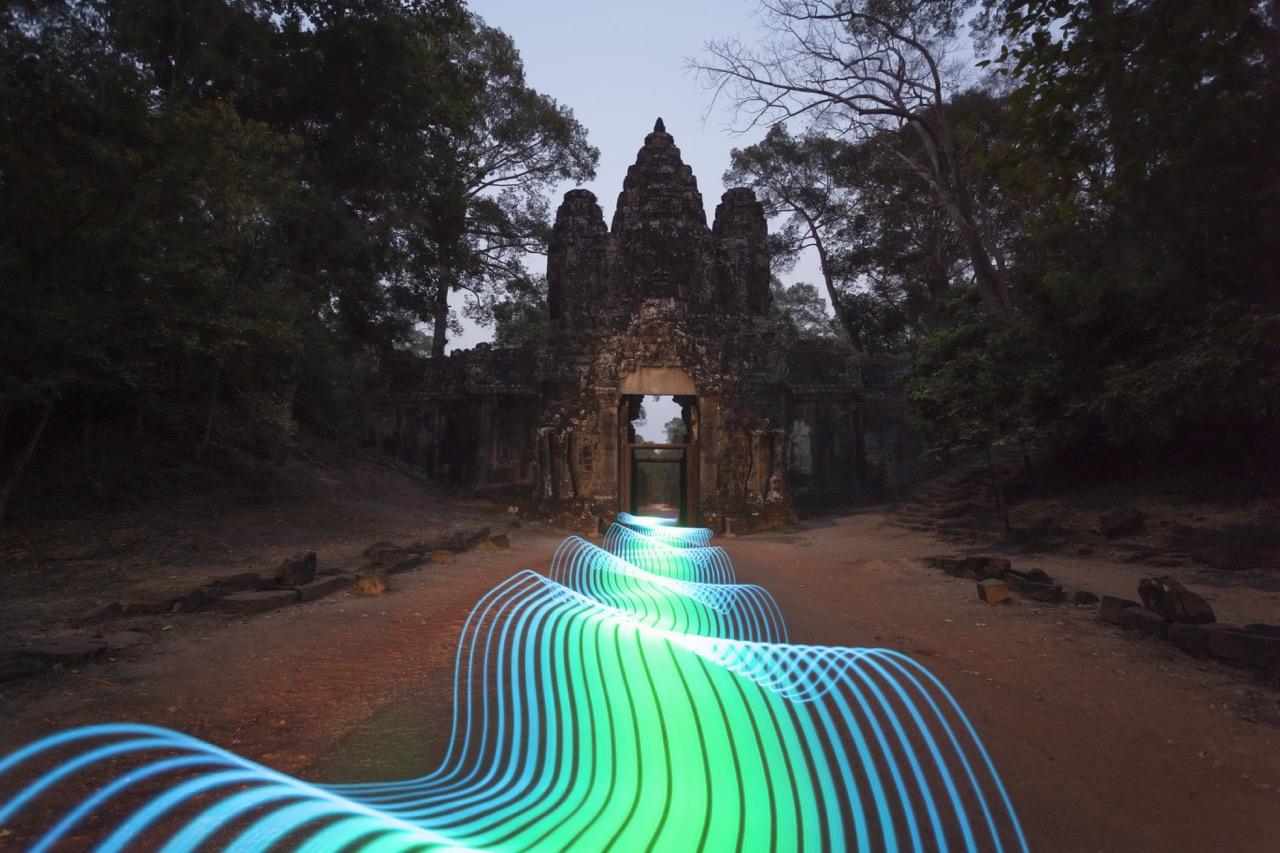 The ancient temples of Angkor Wat were high on my list of places to light paint. This wasn't easy to achieve because the temple complex is closed at night, so I had to work fast in the evening. Preparation was the key, and a lot of location scouting earlier in the day. The way the light leads up to the temple gate works very well in this image.
5 – Cambodia – Siem Reap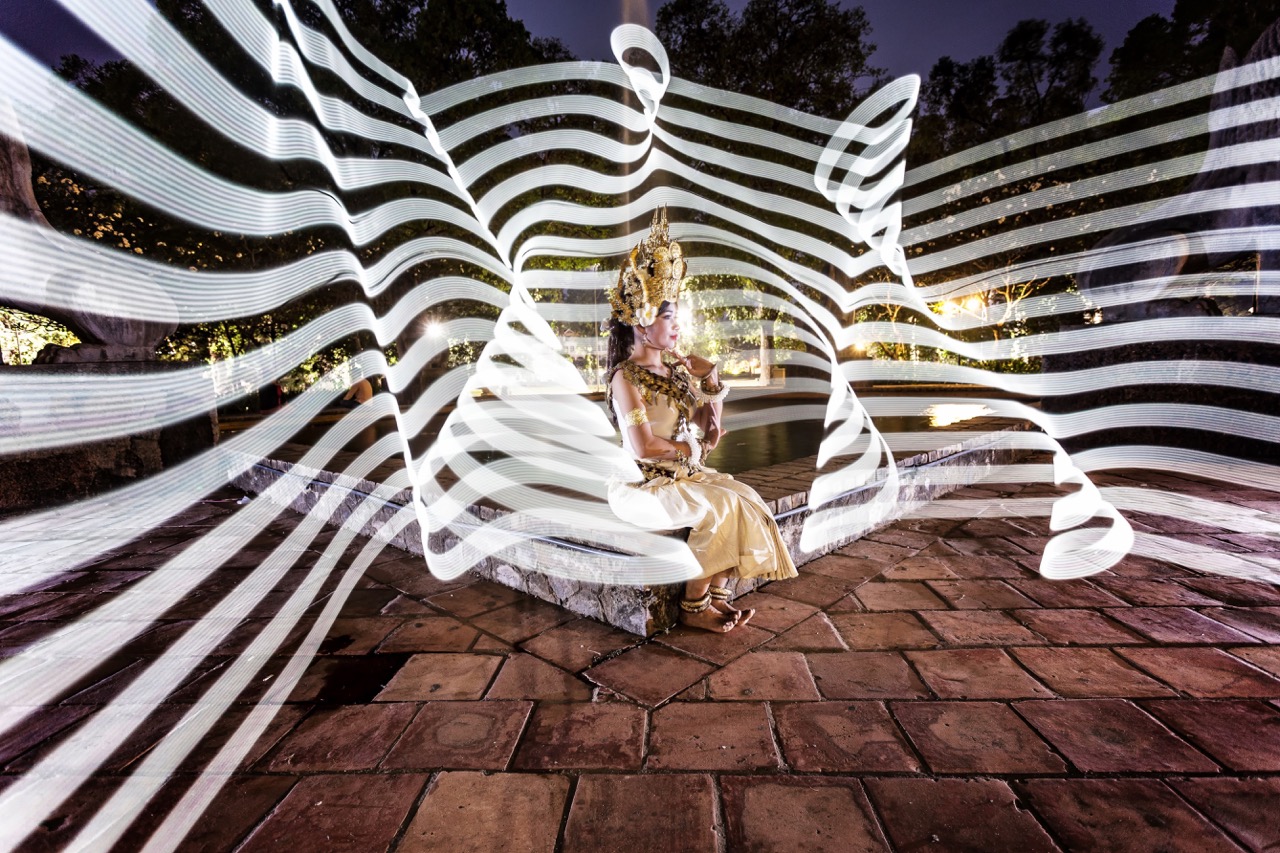 Light painting with a model is a great combination, and in Cambodia there was an apsara dancer I could work with. This photo went on to be a double page spread for an article I produced, about light painting through out SE Asia.
6 – United Kingdom – London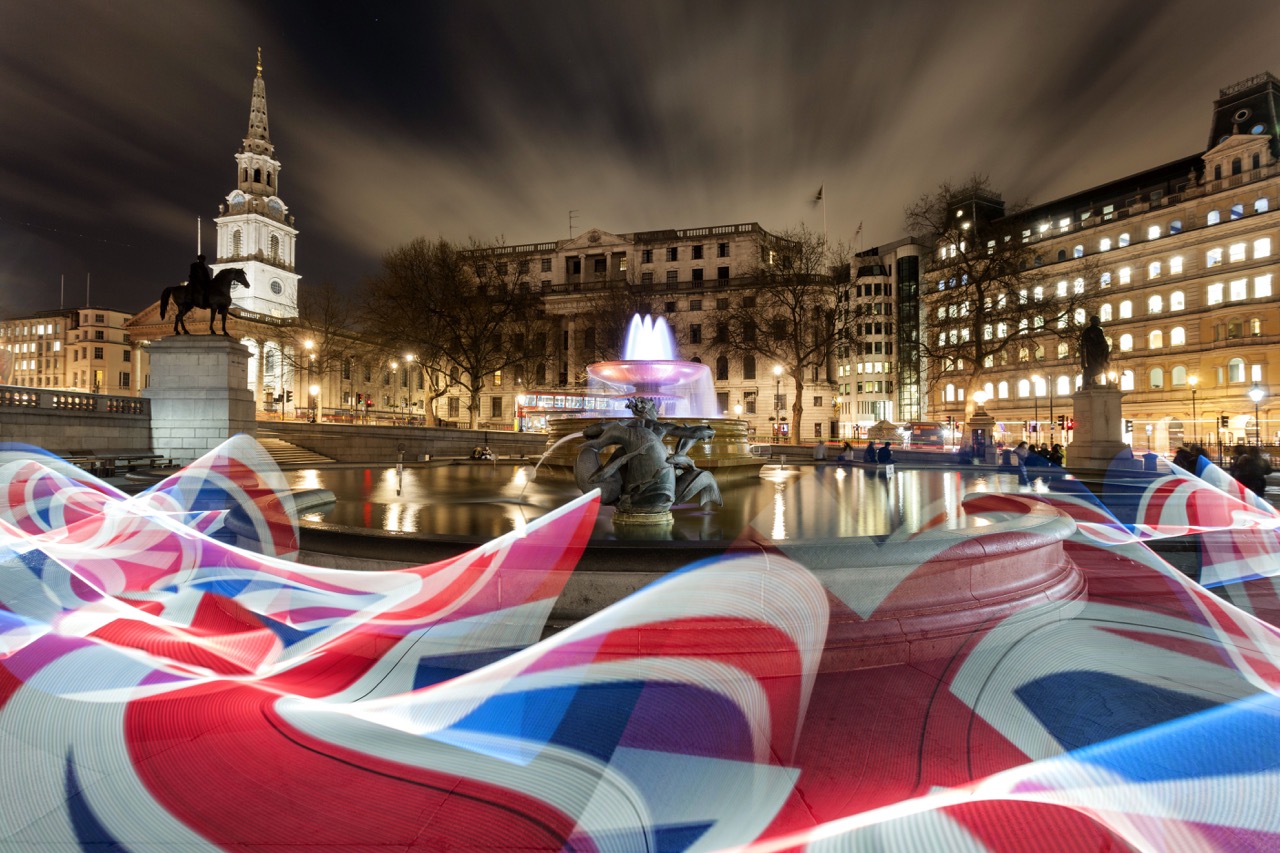 It was nice to be back home in the UK during March of 2017, I had my first birthday back out home for over decade! While I was home I made time to do some light painting. In this photo I programed an image of the Union Jack into my pixelstick, and went for some flowing patterns. This photo was taken at Trafalgar square, right in the centre of London.
7 – United Arab Emirate – Dubai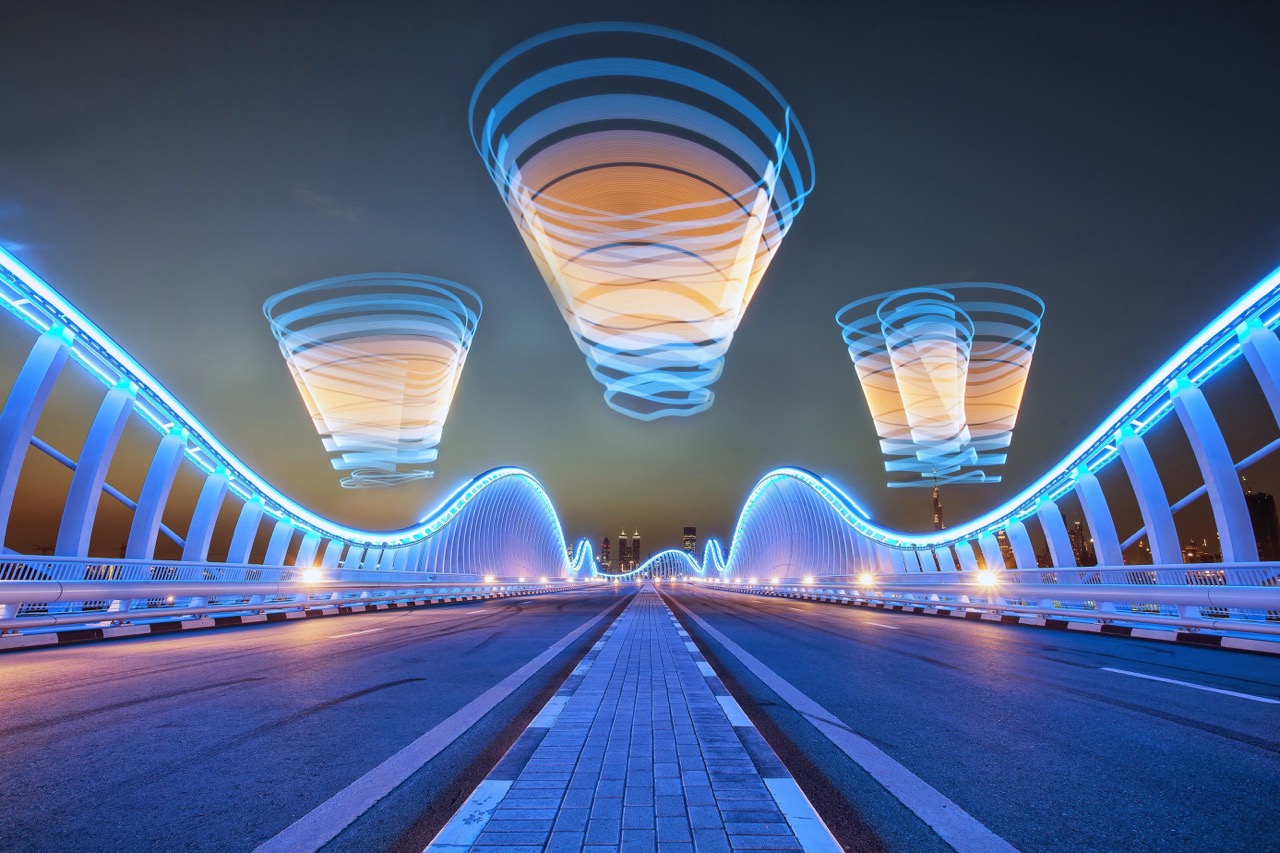 The first time I saw a photo of this bridge in Dubai I knew I wanted to photograph it myself. How to give this photo a twist of my own? I twisted my pixelstick in the sky three times, and added my own style to this particular composition. I love the futuristic feel of this photo, and the blue/orange contrast.
8 – United Arab Emirate – The desert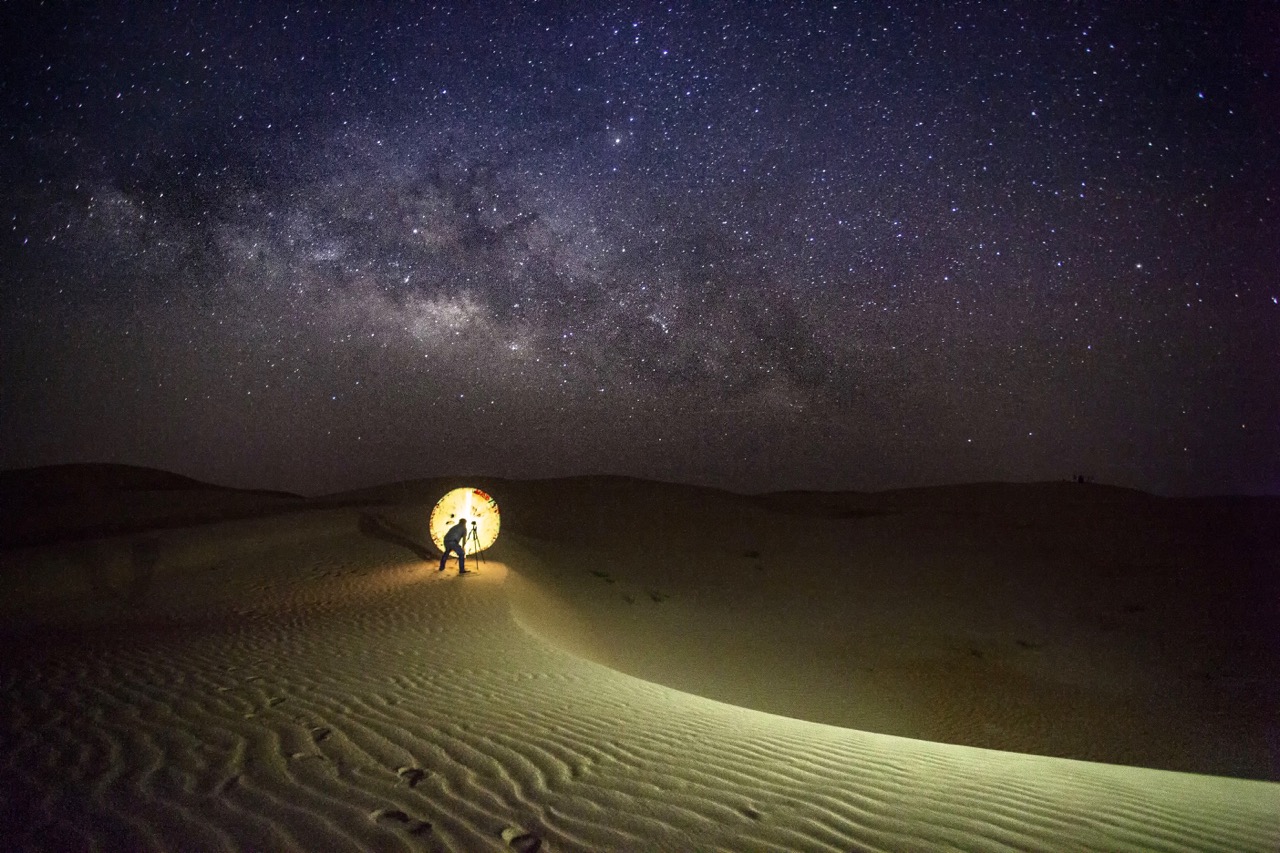 While in Dubai I was lucky enough to join up with a group of photographers who were photographing the milky-way out in the desert, I'm told we were not far from Saudi Arabia where we photographed. Getting out onto those sand dunes was an amazing experience, and meeting fellow photographers was a good experience. In this photo the pixelstick was used to silhouette another photographer against the sky, it also light painted the foreground dunes.
9 – United States – Boston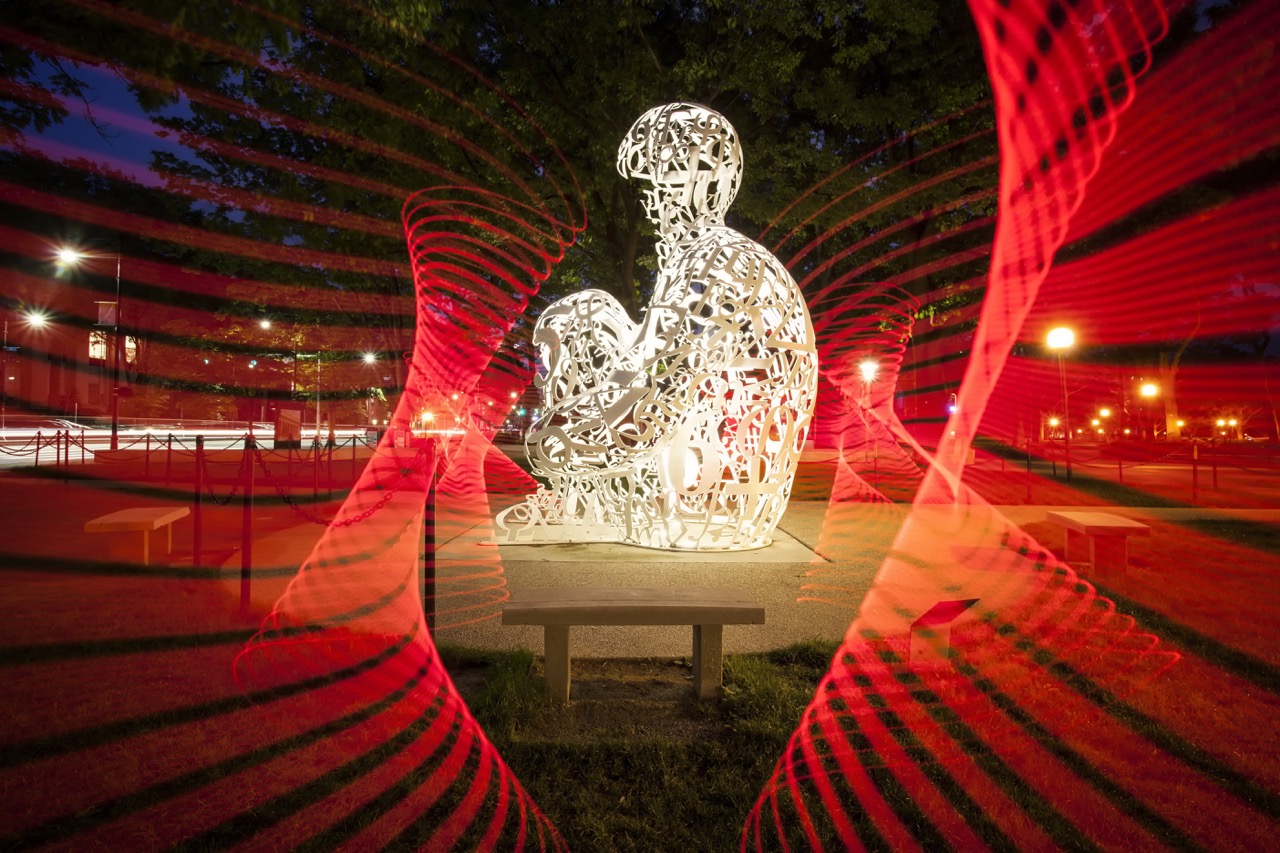 It sure was fun exploring the U.S.A. last year, I took in a number of stops along the eastern coast. This photo is of a famous sculpture outside the MIT university in Boston. I used the pixelstick this time to create a light painting where the light has framed the sculpture. This modern style photo seems appropriate at a university famous for its science output.
10 – United States – Pennsylvania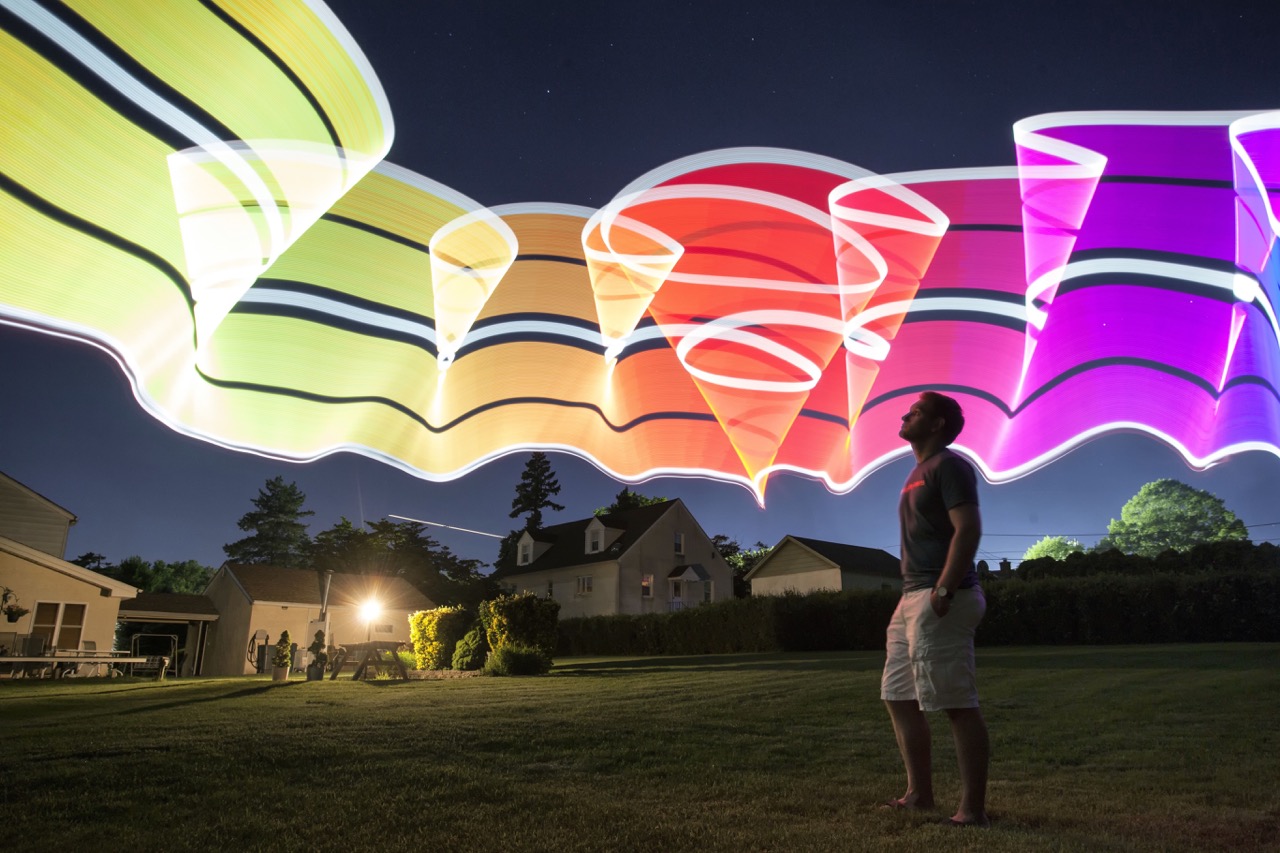 This photo shows how you can transform a simple scene into a sensational shot! This photo was taken during training with travel for teens, at a great party at the managers house. I had my pixelstick, and wanted to experiment a little more with people withing the frame. Here's the result, I love the colours the pixelstick can make.
Light painting in 2018
Well the new year is well and truly here, and as always I'll be looking to add to my portfolio. I hope you enjoyed this selection of photos. The aim for this year is to use some of the other light painting techniques out there, and to collaborate more with some other photographers. In the long term it would be great to create a video tutorial on this fascinating subject as well, I'll keep you posted on that.
Did you enjoy reading this article? I'd love to hear your comments below, and you can also join the mailing list.

We value your privacy and would never spam you